BULTHAUP SHOWROOM
Welcome to the bulthaup Stockholm showroom at Linnégatan 12 in the heart of Östermalm. In our showroom, which opened in 1992, we have a comprehensive arrangement of displays. We hope to inspire you as a visitor and to make you understand and feel the uniqueness of bulthaup. We have a strong and competent team that will help you to realise your kitchen dreams. We provide you with drawings and technical backup into the project, to your architect or directly to you and your builder in a manner that makes sense and make you feel confident. We deal both with private clients as well as towards professional buyers and the project market. You are most welcome to join us for a coffee at the showroom !
+46 8 663 75 10 
info@bulthaup-stockholm.se 
www.stockholm.bulthaup.com
BULTHAUP B3 IS AS INDIVIDUAL AS YOU ARE
The powerful attraction of bulthaup b3 lies in its large variety of design options that enable complete freedom of configuration. This universal system offers the perfect solution for any lifestyle – from a minimalist kitchen island to the multi-function wall, from floating elements to floor-standing units. It opens up infinite configuration possibilities for kitchens and other interior spaces, blending the best of form and function.
Bulthaup materials are exactly what they look like, smell like, and feel like. Whether it be century-old bog oak, through-dyed laminate, or surfaces with multiple layers of lacquer, every texture and finish is individually accomplished by craftsmen. As a result, each b3 is unique.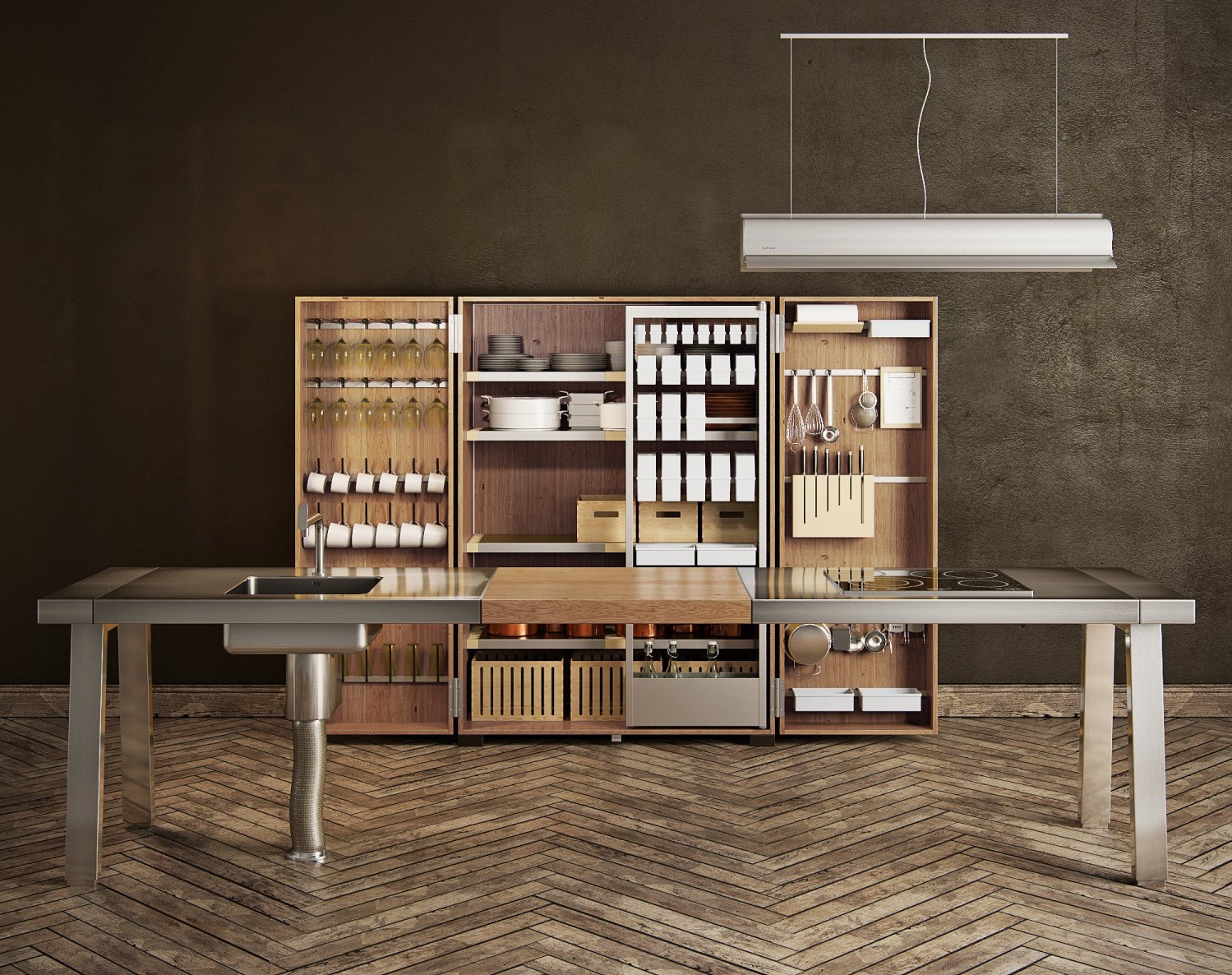 WITH BULTHAUP B2, THREE ELEMENTS BECOME ONE KITCHEN
bulthaup b2 is a kitchen 'workshop' in the truest sense of the word – combining workbench (with preparation area, cooktop, and water point), kitchen tool cabinet, and household appliance cabinet to great effect. All of these elements can be integrated , added to, and modified in line with individual requirements. The system is designed to create a structured space where everything has its own place and is within easy reach.
bulthaup b2 is inspired by the golden rule of craftsmanship: "Tools and materials must always be kept tidy and close at hand."  This unique organizational principle turns kitchens into workshops with an abundance of freedom to move around. bulthaup b2 reduces the kitchen to three sculptural elements: The kitchen tool cabinet, the workbench and the kitchen appliance cabinet.
BULTHAUP B1 REPRESENTS A FOCUS ON THE ESSENTIALS
German design legend Otl Aicher firmly believed that intelligent minimization is the key to better products and greater simplicity. Channeling this philosophy, bulthaup b1 focuses on the essentials – consciously using a select number of high-quality and 'honest' materials that are skillfully combined to create the perfect kitchen in every detail.
Form and function are inseparable with bulthaup. They co-exist in a balanced relationship. The characteristic appearance of bulthaup b1 confirms this. Every detail expresses the combination of a simple use of form with carefully thought-out functionality.