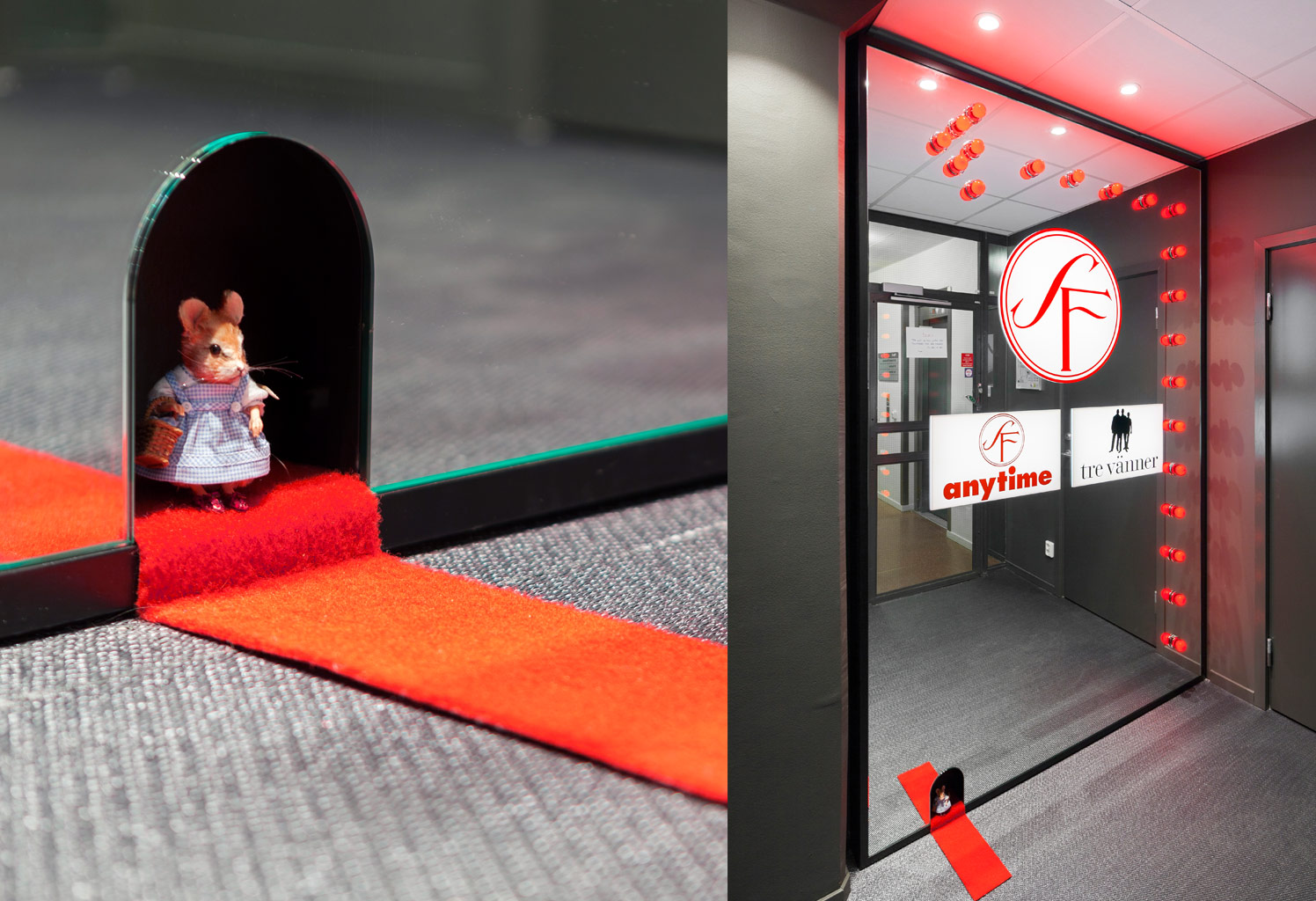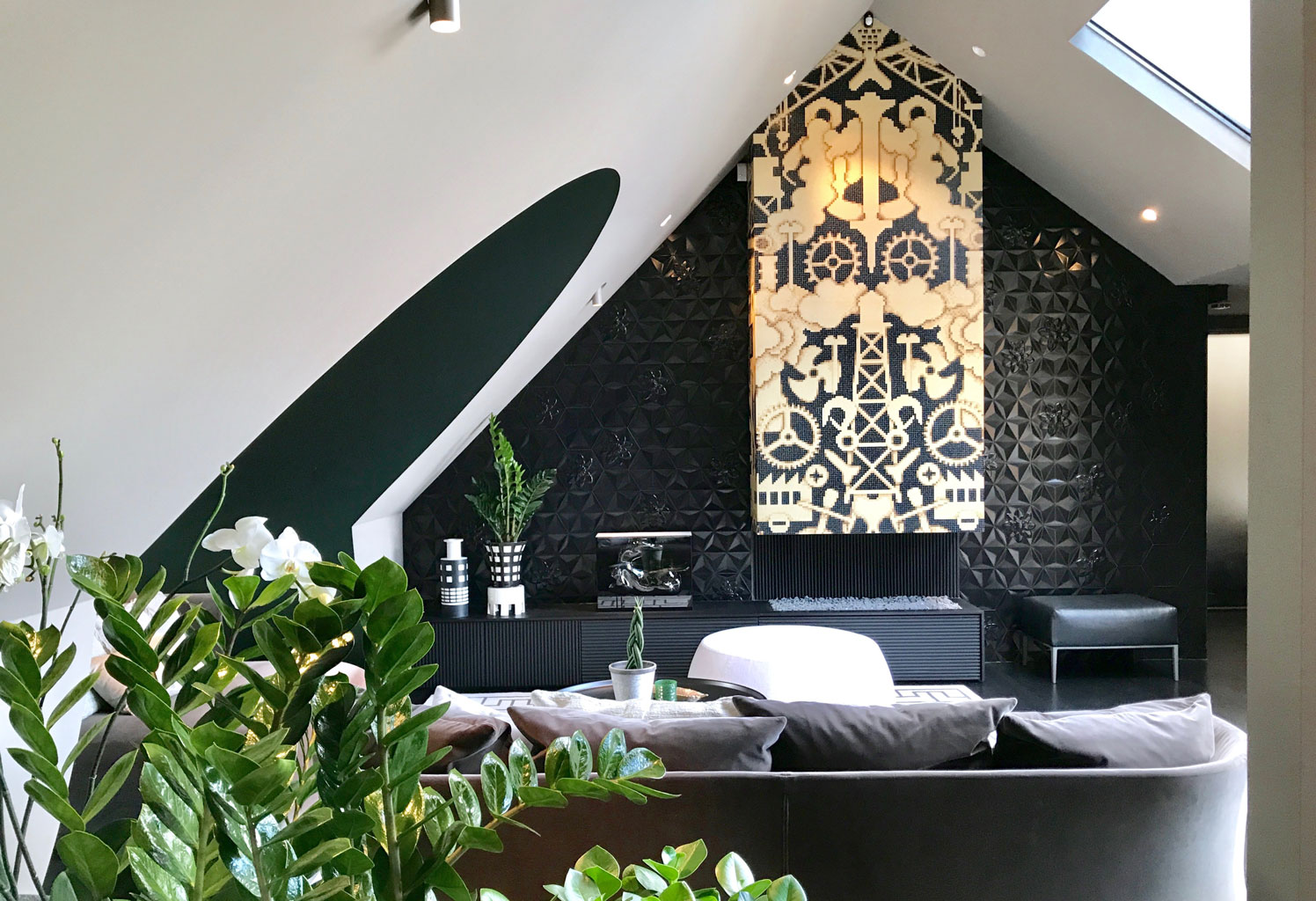 Karlatornet
Karlatornet erbjuder en milsvid utsikt och blir med sina 245 meter ett nytt landmärke i Göteborg. Nordens högsta byggnad kommer erbjuda en spektakulär vy från sina penthouses på 72 våningen. De toppmoderna lägenheterna är designade av några av Sveriges främsta arkitekter. Till de exklusivaste våningarna i Sky level har man valt BOFFI kök med köksöar i marmor. Dessa fantastiska våningar ligger nu till försäljning.
Vill du veta mer gå in på www.karlatornet.se
"Karlatornet utvecklas av Karlastaden Utveckling AB – ett joint venture mellan Serneke och NREP" 
city apartment 2018
This beautiful apartment from the end of the 19th century has got a new and updated layout to meet the 21st century needs of a functional apartment, with social areas separated from the apartments private spaces. The kitchen is placed in the center of the apartment and all bedrooms have separate and spacious master bath and dressing. Classic materials in a contemporary design have turned the apartment into a contemporary classic style apartment. Colors from KT color, producing handcrafted pigment paint - paint made of real pigments - have been used for the whole interior. Their aesthetically and ecologically unique architectural coatings are more luminous and harmonic and make a huge difference to ordinary paint. All furnishings and most objects used in this project have been carefully selected by Geco who are also behind the concept and design.
LOFT APARTMENT 2017
This 500 m² split level loft apartment has been given a complete makeover in terms of fittings, materials, furniture and color schemes. The goal was to create improved functionality in an international style suitable for the client. The main communal areas are finished in various shades of umber. Separate rooms have been given individual color schemes to match family members tastes and interests. Kitchen fittings are provided by Boffi (Salinas model) with paper stone finish and stainless steel, and also features top of the line equipment from Grand Cuisine. Dressing room fittings by Rimadesio (Cover model) including the "Dior" lamp by Brand Van Egmond. Master bathroom fittings from Boffi with gold mosaic decor by Bisazza. All furnishings and overall concept and design by GECO.
Edsviken 2016
This villa, hanging on a cliff over Edsviken, has a spectacular view over the lake. The house is made of concrete which also is reflected in the interior with its more industrial style. Rimadesio glass panels have divided the open spaces into different areas. Bulthaup kitchen in aluminum finish, storage from Porro and Rimadesio. All furnishings and overall concept and design by Geco.
SF Head office 2015
We were commissioned by Svensk Filmindustri with the task of creating a completely new office environment, incorporating elements of creativity and energy but retaining an informal, homely atmosphere. The vision was an environment that both employees and visitors would find inspirational and comfortable. After completion, SF confirms the vision has been fulfilled. We are thankful for the trust given to us in this successful venture. Planning, concept and design provided by GECO.
Ingarö 2015
A complete make over incorporating floor plans and interior materials has given this home a feeling of folkloristic modernism. The main living areas are designed in various shades of grey, contrasting with the bedrooms which are fitted out in individual colour schemes. Kitchen by Boffi features black wood fittings (model 3D). Bathrooms are by Boffi Universal Corian accentuated with "raw cut" stone inlays which creates a harmonious atmosphere. Closets are supplied by Porro, the leading Italian supplier of exclusive closet/storage systems. Doors and sliding panels courtesy Rimadesio. Leading mosaic specialists Bisazza's "Day & Night" series gives new dimensions to the powder room and WC areas. The garden features a new pool area as well as a pleasant guest house. All furnishings and objects used in this project have been carefully selected by GECO who are also behind the concept and design.
Lidingö 2014
An old boat house has been converted into a 300 m2 state-of-the-art home with three floors. Located on the island of Lidingö, the house features a roof terrace and an indoor pool. Other features are kitchen and bathroom fixtures by Boffi, doors and dressing by Rimadesio and Bisazza mosaic in the guest bathroom. The hallway includes closets by EmmeBi and a built in sofa. Furnishings and curtains are supplied by GECO who are also behind the concept and design.
Saltsjöbaden 2014
A classic villa which has been completely refurbished including a new floor plan, a newly planted garden and an extension raising the total living area to 450 m2. The cellar has been converted to accommodate a private cinema and a personal gym. Architecture, concept and design supplied by GECO.
Stockholm city 2014
Loft conversion of 150 m² attic space with 6 meters of headroom. The project features an original floor plan that includes a raised roof at the back of the loft with skylights and glass panels in the partition walls to increase light flow and the sense of spaciousness. The well balanced and cohesive materials used for all fixtures are combined with carefully selected matching furnishings, art, textiles and custom designed lighting. The planning, concept and design is provided by GECO.
Saltsjöbaden 2009
The total renovation of a 500 m² villa in Saltsjöbaden, with new plans for the bedroom, bathroom and dressing room. GECO was involved in planning the concept and design. The refurbishment also included the villa's interior design along with new furniture, lighting, art etc.
Vasastan 2009
An old stable in Vasastan transformed into a modern, 250 m² two-floor apartment of the highest international standard. GECO was responsible for the layout, concept and design. The apartment has been written about by the New York Times, among other publications.
Villa in the archipelago
An architecturally designed villa with furnishings by GECO. Several scenes from the film "The girl with the dragon tattoo" by master director and perfectionist David Fincher were filmed in the house.
Ulrikagatan 2008
The merging of two apartments on Ulrikagatan into one apartment measuring 150 m². The project consisted of an entirely new layout as well as interior design with furniture, lighting and art; an interesting feature is the glass panel that partially separates the kitchen from the lounge area. GECO was responsible for the layout, concept and design.
Torstenssonsgatan 2007
A 250 m² apartment from the turn of the century with new layout and interior design, including the kitchen and lounge. The master bedroom has direct access to a new dressing room and en-suite bathroom. GECO was responsible for the layout, concept and design.
Strandvägen 2007
An apartment of 240 m² rebuilt from the ground up with new layout and interior design. The master bedroom has its own dressing room and en-suite bathroom. The dining room has an adjoining wine cellar. The drawing rooms and dining room have been given a new stylish decor and lighting. GECO was responsible for the layout, concept and design.
Strandvägen loft 2007
This 125 m² loft apartment with 2 rooms on Strandvägen was given an entirely new layout and interior design. The kitchen and dining area are centrally located. The entrance to both the bedroom and bathroom are incorporated in the kitchen's black storage area. The lounge is furnished with divans and decorated with oriental art. GECO was involved in planning the concept and design.
Djurgården 2004
A 500 m² property from the early 1900s on Djurgården. Total renovation from the ground up, where the basement was dug out to make way for a hammam and a pool. New layout and interior design for the kitchen and living area on ground floor, guest room and guest bathroom as well as a master bedroom with en-suite bathroom on the upper level. GECO was involved in planning the concept and design.
Riddargatan 2003
The total renovation of a 155 m² apartment in a property from the turn of the century. Completely new layout and interior design in all the rooms. The kitchen was centrally located and directly adjacent to the dining room. The master bedroom and guest rooms both have en-suite bathrooms. The entire apartment was equipped with new lighting, as well as audio and video systems. GECO was responsible for the layout, concept and design.
LIDINGÖ 2004
This project consisted of 40 houses in Gåshaga with private mooring and boathouse. The houses were designed by Thomas Sandell. GECO was responsible the interior design and furnishing of the 220 m² show house, and for supplying all the houses with Boffi kitchens and EmmeBi wardrobes.
Manor house 1999
The construction of a stylish, modern bathroom in a manor house from the 1700s. The bathroom is by Boffi and in an attractive minimalist style, which creates a tranquil contrast to the building´s more ornate features.