We work with local building firms in our international projects.
Geco develops the idea and concept. Our international partners help us with practical matters, such as local regulations, building permits, architectural questions, project management and, if necessary, will take responsibility for the whole enterprise.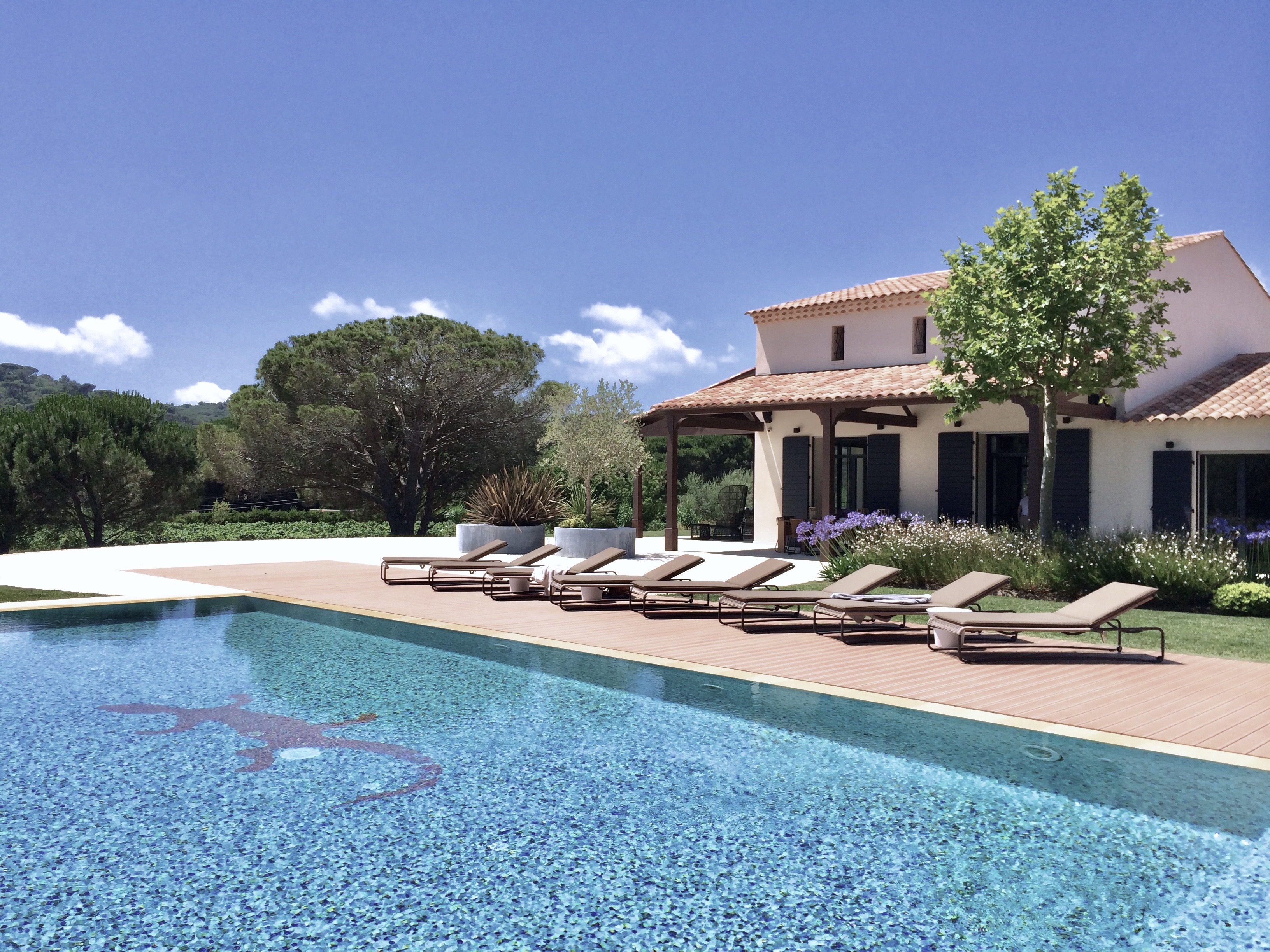 St Tropez 2014
The project incorporates a newly constructed 300 m² villa complete with a garden that includes a vineyard, an olive grove as well as a large swimming pool and a pool house. The garden is designed by Ulf Nordfjell. Planning, concept and design provided by GECO.
Yacht 2011
The exquisite "Hedonist" is a 63 foot yacht made by Art of Kinetik, with a solid mahogany hull, Rolls Royce water jets and interior design by GECO.
For more information go to www.artofkinetik.com
St Tropez 2012
This project consists of the total renovation and extension of a villa that was originally 200 square metres (m²) into 500 m², as well as the laying out of new gardens with vineyard and olive groves. The garden also includes a pool and a pool house. GECO is responsible for the layout, concept and design.
Le Cap d´Antibes 2012
The project at Cap d'Antibes consists of the rebuilding of an existing villa, with adjoining pool and garden. GECO is responsible for the layout, concept and design.
Thailand 2010
The property at Cape Yamu was designed by the architects Jean-Michel Gathy and Philip Starck. The living area is approx. 2500 m². New landscaped garden with an outdoor area of approx. 200 m², including a pool of 40x8m. GECO was responsible for the layout, concept and design.